Last week we announced the release of the SingleStore Spark 2 Connector with support for both Apache Spark 2.0 and 2.1. At Spark Summit Boston East 2017 next week we will showcase our new connector that operationalizes powerful advanced analytics.
SingleStore CTO and Co-founder, Nikita Shamgunov and product manager, Steven Camiña will also deliver the following talks at the conference.
Spark Summit East 2017 SingleStore Speaker Sessions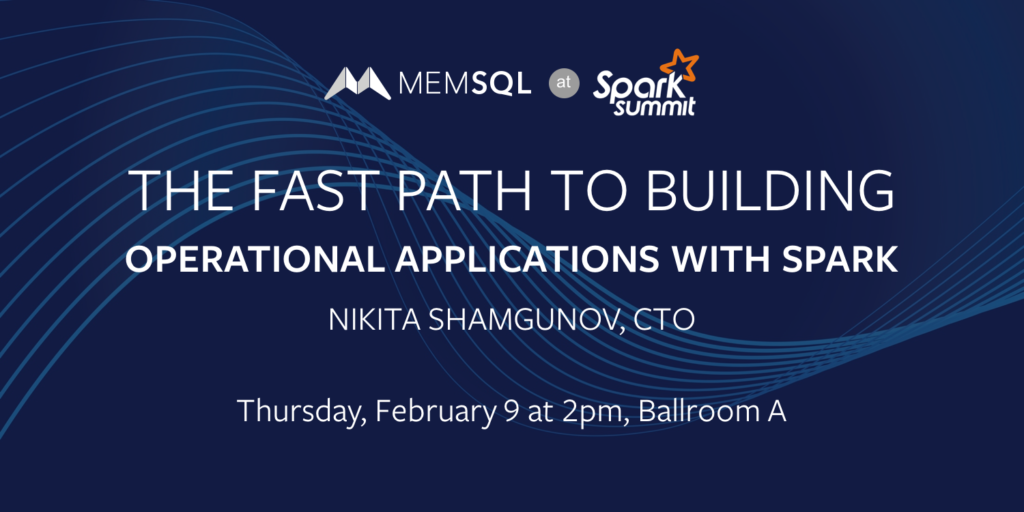 The Fast Path to Building Operational Applications with Spark
Nikita Shamgunov, CTO and Co-founder at SingleStore, will outline architecting real-time data pipelines with the power of Apache Spark and a robust, distributed in-memory database. In particular, he will detail how some of the world's largest companies are running business critical applications using Spark. Attendees will dive deep into the mechanics of real-time pipelines, the ability to durably store data, and how to instantly derive insights from billions of data points.
Session Details
Speaker: Nikita Shamgunov, CTO and Co-founder, SingleStore
Date and time: Thursday, February 9 from 2:00 PM – 2:30 PM
Location: Ballroom A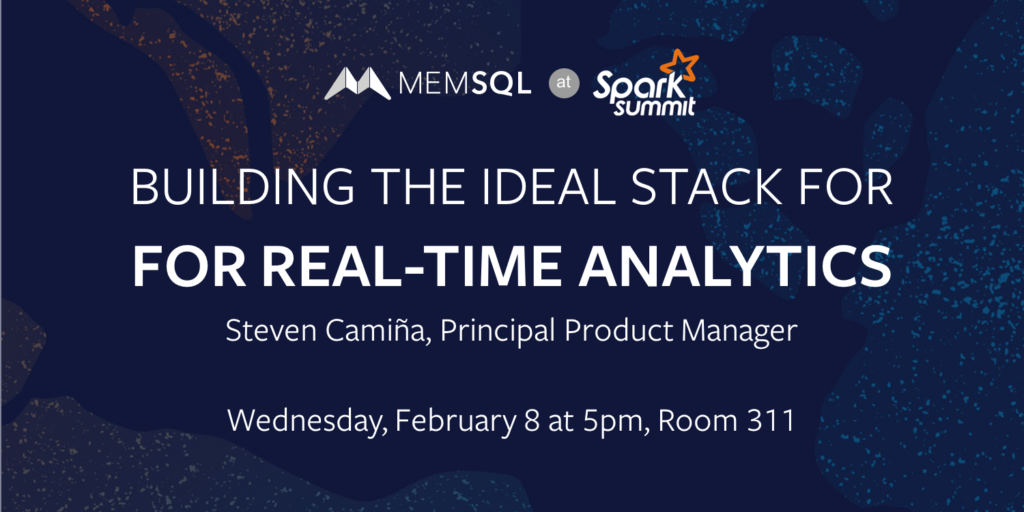 Building the Ideal Stack for Real-Time Analytics
Steven Camiña, Product Manager at SingleStore, will share tools, techniques, and use cases for integrating real-time analytics across your organization. He will walk through critical technologies needed in your real-time stack, including Apache Spark, messaging queues, data management systems, and tools for data visualization and exploration. Steven will also provide a live demo, sharing how to build a data pipeline and real-time dashboard in under 5 minutes.
Session Details
Speaker: Steven Camiña, Product Manager, SingleStore
Date and time: Wednesday, February 8 from 5:00 PM – 5:15 PM
Location: Room 311
Get The SingleStore Spark Connector Guide
The 79 page guide covers how to design, build, and deploy Spark applications using the SingleStore Spark Connector. Inside, you will find code samples to help you get started and performance recommendations for your production-ready Apache Spark and SingleStore implementations.
Download Here