SingleStore combines the power of transactions and analytics in one system, helping companies anticipate problems before they occur, turn insights into actions, and stay relevant in a rapidly changing world. Join us in this mission.
"I joined SingleStore because I like the work and like the people. I get to work on a compiler whose runtime is a distributed system, and I get to bike to work."
Joseph Victor
Principal Software Engineer
"Working at SingleStore is incredibly rewarding. Every day I witness incredible creativity and dedication, from the excitable new grads to grizzled industry veterans, coming together to create something really special. The server is our collective baby, and its been an incredible journey to watch it grow up and grow up with it over the last six years."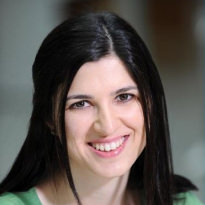 "At SingleStore, I get to work on state-of-the-art technology with the most talented people, which allows me to learn something new every day."
---
This team focuses on systems-level programming, working on the code powering our distributed relational database, query execution, optimization, storage, and ingest.
This team works on management tools and integrations which make our powerful enterprise solution easy to use and manage.
This team creates the foundation upon which all of our products and services are securely developed, tested, and shipped.
SingleStore Managed Service
This team focuses on building SingleStore's managed service offering which autonomously manages thousands of high-performance databases on behalf of our customers
This team builds our externally facing web properties that help educate new and existing customers about our product.
---
---