O'Reilly Media Editor, Jon Bruner, recently sat down with SingleStore VP of Engineering, Drew Paroski, and SingleStore CMO, Gary Orenstein, to discuss the rapid growth and impact that machine learning will have in 2017.
In this podcast, Paroski and Orenstein share examples from companies using real-time technologies to power machine learning applications. They also identify key trends driving the adoption of machine learning and predictive analytics.
Listen Here
Podcast topics of discussion include:
How emerging data sources have added new advancements to machine learning models

How energy companies use real-time, predictive analytics to operate wind farms and oil fields

How to build a real-time data pipeline and considerations for deployment

What skills managers need to consider as they build teams specializing in machine learning

How machine learning and data science fields overlap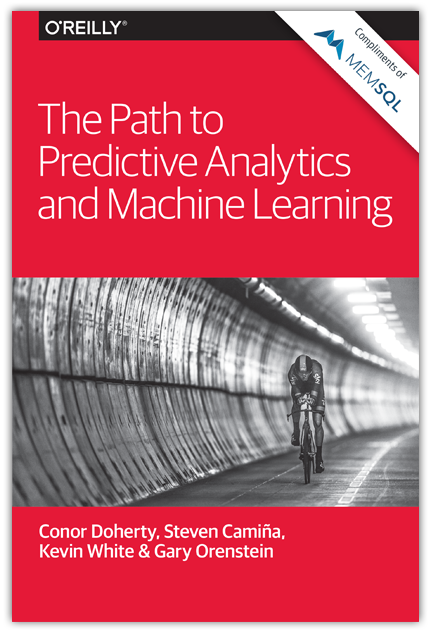 Interested in More?
We teamed up with O'Reilly Media on a new book: The Path to Predictive Analytics and Machine Learning.
In this book, we share the latest step in the real-time analytics journey: predictive analytics, and provide a playbook for building applications that take advantage of machine learning.