We attended the Gartner Data and Analytics Summit in Grapevine, Texas in early March. This series is part of its global events schedule and similar conferences happen around the world.
One fun hallway display was a series of animated summaries with key themes, tracks, and sessions of the conference. They were created by Katherine Torrini at Creative Catalyst.
The first display covered the primary show themes of scaling the value of data and analytics:
– Establishing Trust in the data foundation
– Promote a culture of Diversity
– Building the Data Literacy of your workforce
– Mastering Complexity of running a digital business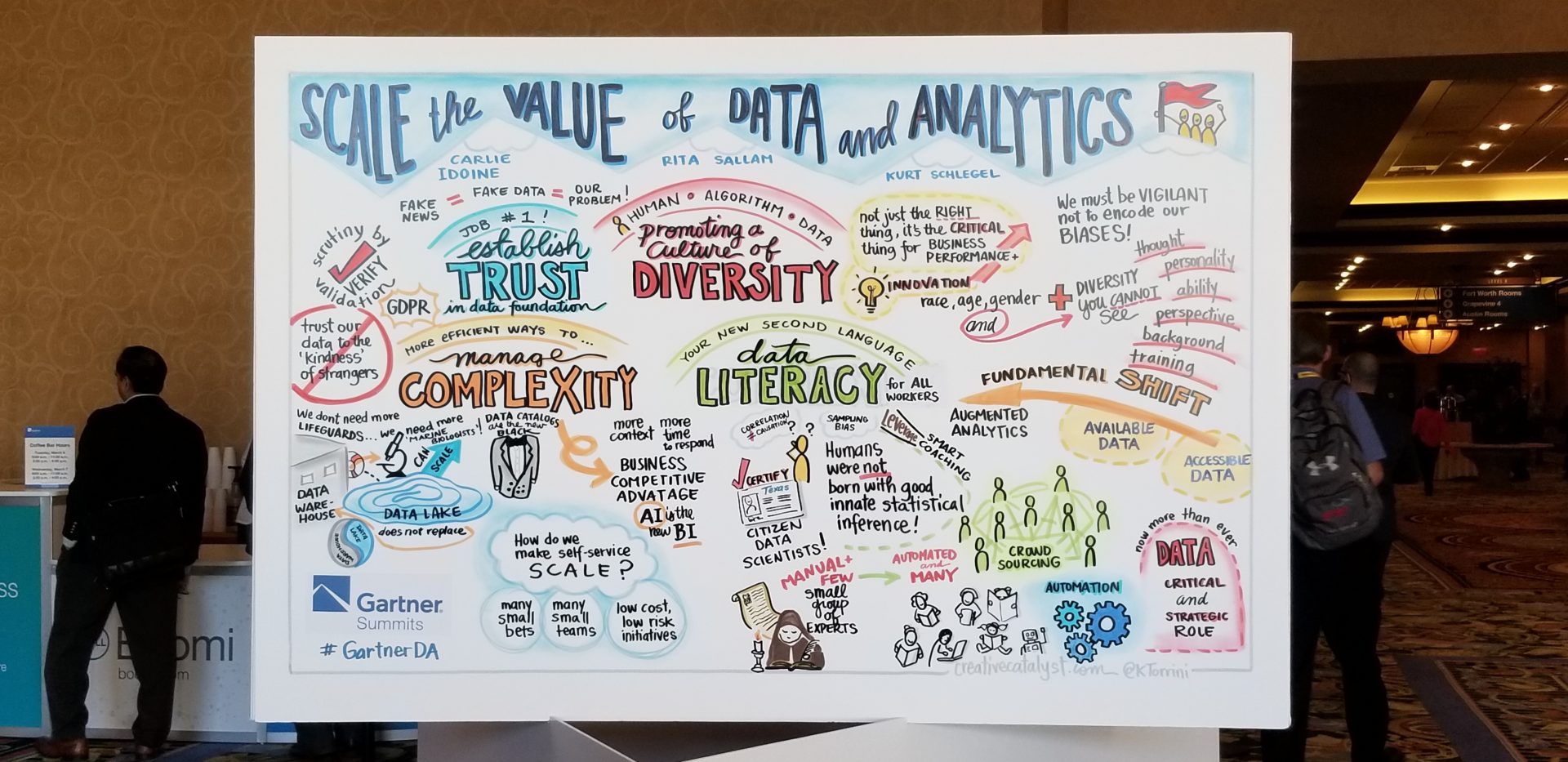 The second display focused on Unleashing Creativity in your team by noted Gartner analyst Frank Buytendijk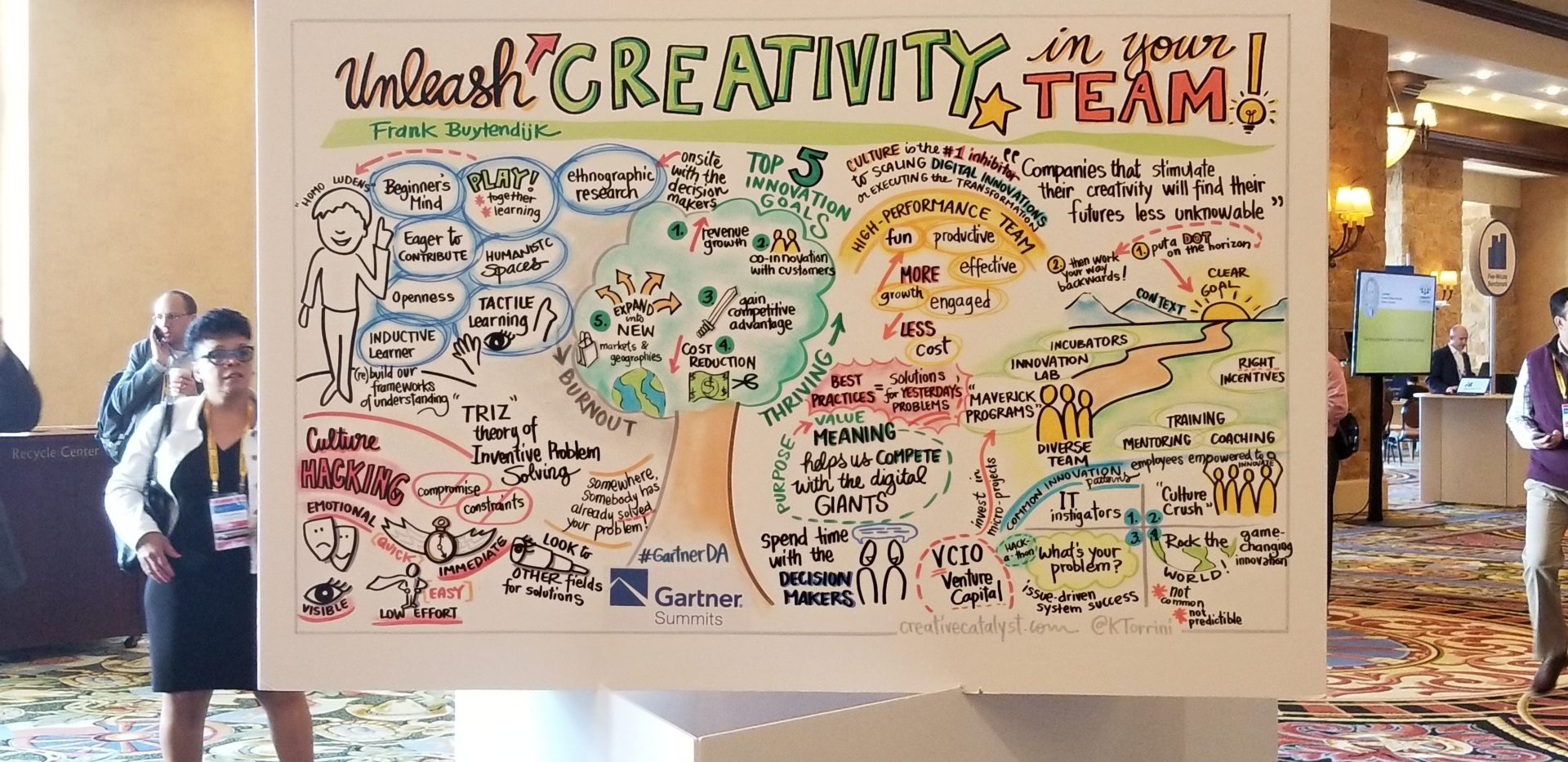 The third display covered the keynote from Joe Inzerillo of BAMTECH, on how video analysis is disrupting the sports industry. His presentation was one of the most impressive at the conference.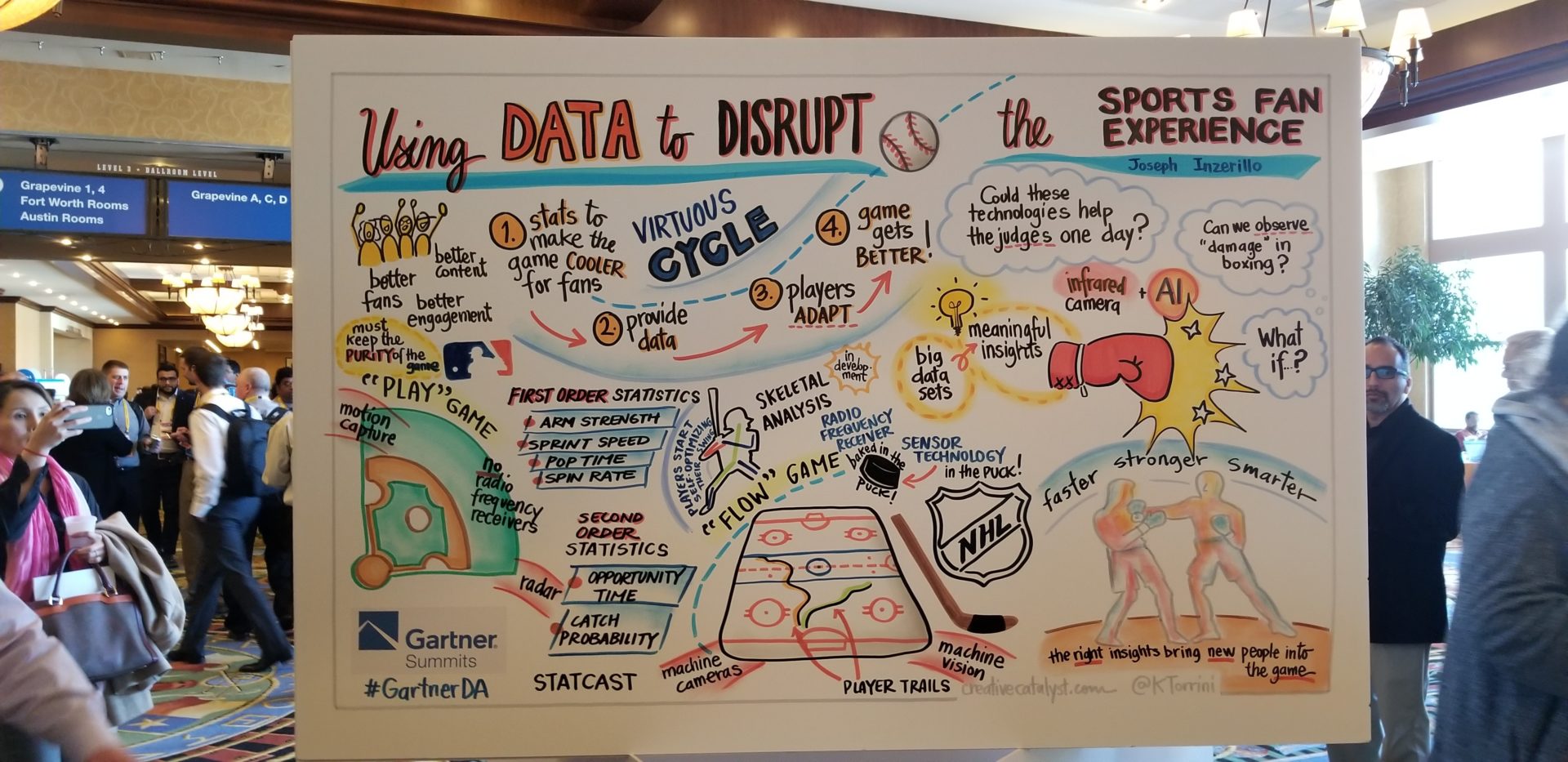 As they say, pictures are worth a thousand words, and these animated boards are likely worth more. Explore and enjoy!