Today we are thrilled to introduce SQrL, the SingleStore chatbot, dedicated to assisting you in learning and developing on SingleStoreDB.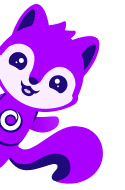 We have trained and tuned SQrL specifically on SingleStoreDB content, covering both general and technical aspects. SQrL equips you with comprehensive knowledge to start building your ideas with SingleStoreDB.
SQrL plays a pivotal role in our product strategy, increasing the productivity of customers and builders. Its expertise extends well beyond SQL, encompassing a wide range of key areas including security, self-deployment and Python development with our native notebooks. If you are looking to get started with SingleStoreDB, ingest your data, get SQL and Python code snippets, optimize your workloads and debugging along the way, talk to SQrL! 
SQrL Helps You Develop Highly Optimized SingleStoreDB Workloads
Let's go deeper into one area. SingleStoreDB is a powerful distributed SQL database that enables users to scale workloads of hundreds of terabytes of data, and combine transactions and analytics in a single engine. However, optimizing these systems for your specific use case can be a challenge — with complexities like shard keys, indices and schema configurations to consider.
SQrL simplifies the process, democratizing access to SingleStoreDB and enabling users to unleash its full potential. Whether you're a seasoned SingleStoreDB user or just getting started, SQrL is your co-pilot to leverage our powerful engine for all your ideas. SQrL has dramatically reduced the barriers to building on SingleStoreDB.
Why We Love SQrL: Here Are a Few Ways to Use Our Chatbot
Get Technical Support
With SQrL, you can access technical support and learn how to build your scenarios on SingleStoreDB. Need help with our support for vectors and native vector functions? Simply ask SQrL.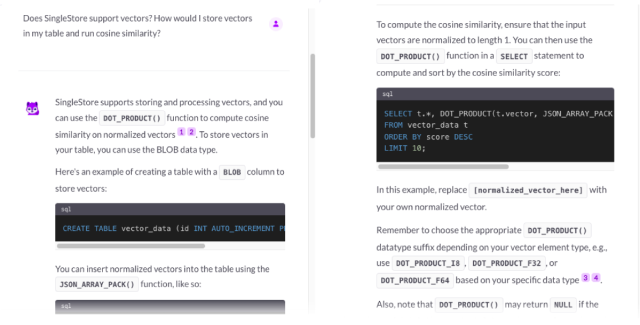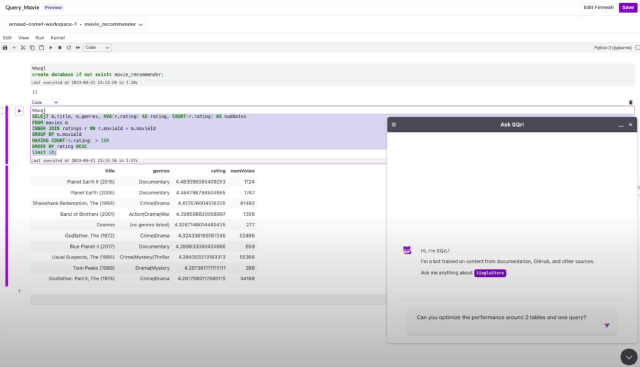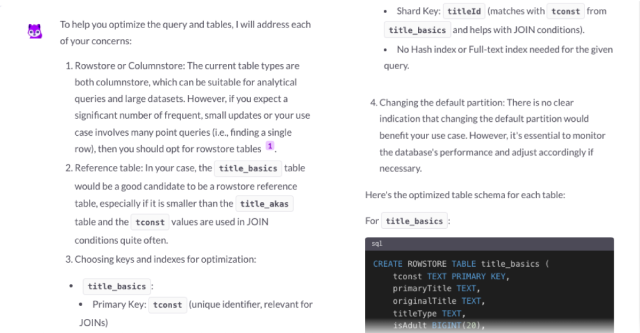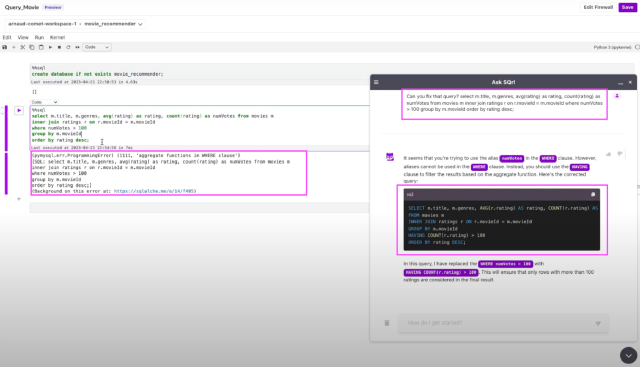 Getting Started and Where to Find SQrL
Start building on SingleStoreDB today, and asking SQrL your questions. To unlock co-pilot mode and chat directly with SQrL while using notebooks or SQL scripts, sign up for our free trial and click on "chat with SQrL" from the help menu in our portal.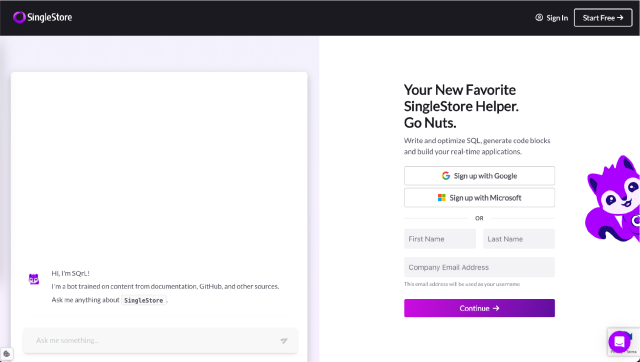 Get started with SQrL today and unlock the full potential of SingleStoreDB!