For years, we have lived in a data processing world with two primary kinds of database systems, one for capturing incoming data and managing transactions, and another for answering questions and analyzing the data for insight and intelligence.
The first system is what we know as a database, a system designed so you can put data in and get data out reliably and quickly. The second system is generally referred to as a data warehouse.
There has long been a historical divide between these two systems, but HTAP or Hybrid Transaction Analytical Processing, is a new approach that brings these two worlds together.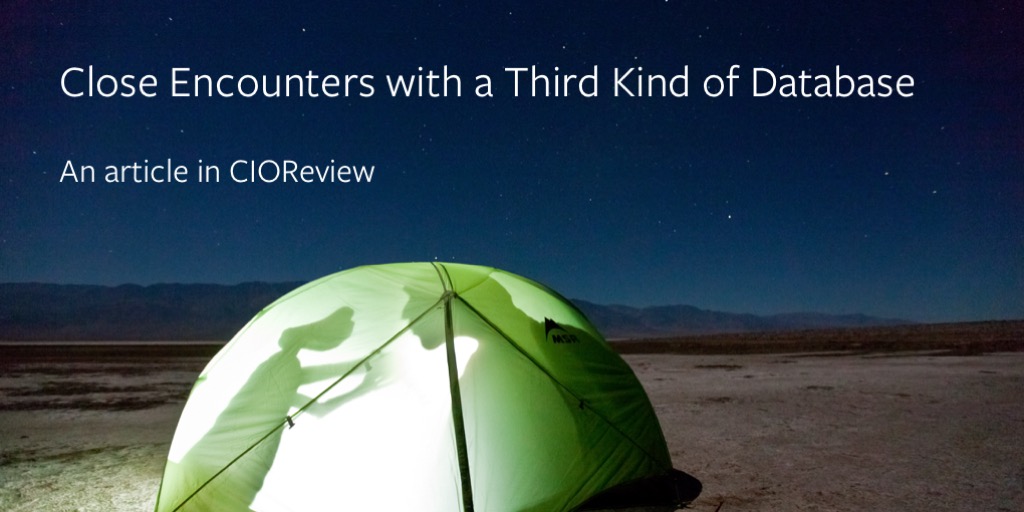 The historical data divide and HTAP unification
| Databases | Data Warehouses |
| --- | --- |
| Transactions | Analytics |
| Online Transaction Processing | Online Analytical Processing |
| OLTP | OLAP |
| Hybrid Transaction Analytical Processing | |
| HTAP merges the worlds of the worlds of transactions and analytics | |
In a recently published article on CIO Review, we dig into more details on this new type of processing and the emergence of database platforms to fulfill HTAP requirements. Here's a preview of the article's table of contents.
Close Encounters with a Third Kind of Database

Origins of Transactional and Analytical Systems

Benefits of an HTAP Capable Systems

Elimination of the ETL Process

Data Accurate to the Last Transaction

An Analytical Feedback Loop for Transactions

Getting Started with HTAP

Memory-optimized or In-Memory Databases

Look for Capabilities in Both Operational Database and Data Warehouse Workloads
Please feel free to take a look at the entire article on CIO Review.