Gartner Catalyst Conference kicks off next week, Aug 10-13 in San Diego, and we are thrilled to speak and exhibit at the event. Stop by the SingleStore booth #518 to see our latest demos: MemCity, Supercar, and Pinterest.  SingleStore CEO, Eric Frenkiel, and the SingleStore product team will be available at the booth to answer any questions. Book a 1:1 ahead of time with a SingleStore expert here. On top of that, we have a speaking session, happy hour, games and giveaways planned.
Here's what you can expect:
Speaking Session: Real-Time Data Pipelines with Kafka, Spark, and Operational Databases
12:45 – 1:05 PM Harbor Ballroom – Tuesday, August 11.
What happens when trillions of sensors go online? By 2020, this could be a reality and real-time mobile applications will become integral to capturing, processing, analyzing and serving massive amounts of data from these sensors to millions of users. In this session, Eric Frenkiel, CEO and Co-Founder of SingleStore, will share how-to recipes for building your own real-time data pipeline and applications today with Apache Kafka, memory-optimized Apache Spark, and SingleStore.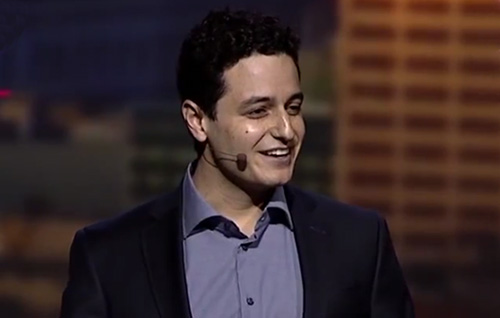 Mixed Workload Happy Hour – Monday, August 10 at 8p.m.
Join the SingleStore leadership team and product specialists at the Lion's Share for an evening of handcrafted drinks, New American plates, and great conversation.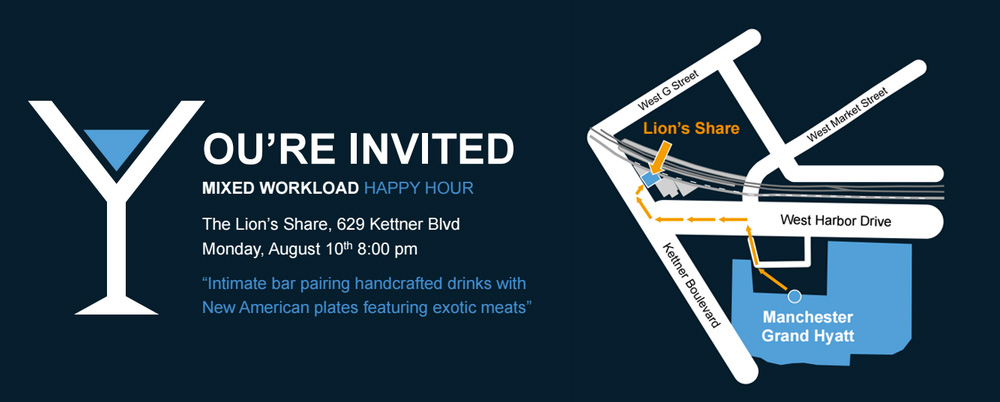 Complimentary Gartner Reports
Gear up for Gartner Catalyst with two complimentary Gartner reports, courtesy of SingleStore.
Five Data Persistence Dilemmas That Will Keep CIOs Up at Night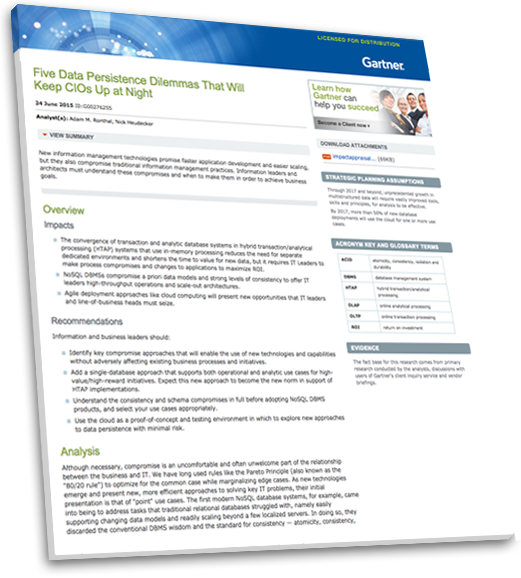 Learn how converging transactions and analytics in a single database shortens the time to value for new data, shortcomings of NoSQL, and the importance of agile deployment approaches like cloud computing.
Download Now >>
Gartner Market Guide for In-Memory DBMS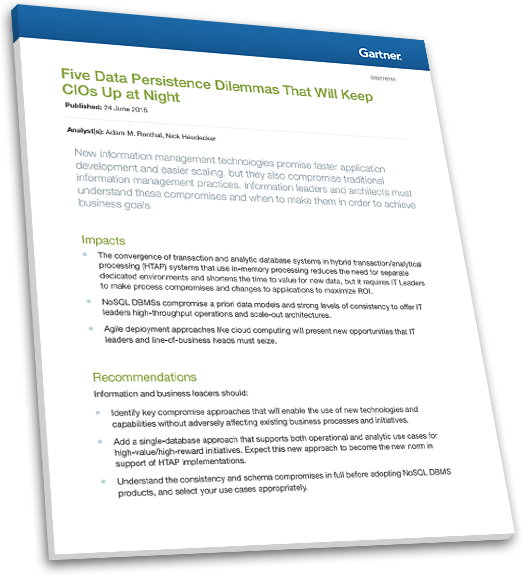 Learn why in-memory computing is growing in popularity and adoption, top use cases for in-memory databases, and Gartner's recommendations for technology leaders.
Download Now >>
Games and Giveaways
Be sure to stop by the SingleStore Booth #518 to get our newest t-shirt and play our reaction test game for a chance to win an Estes Drone! If you would like to schedule a meeting or demonstration with a SingleStore team member at Gartner Catalyst, you can do so here.
We hope to see you there!