Gartner has named SingleStore a Visionary in the Magic Quadrant for Data Warehouse and Management Solutions for Analytics!
This marks our debut in Gartner's report for data warehouse solutions and our second showing on a Gartner Magic Quadrant report in the last six months.
The report compares top Data Warehouse solutions, as well as highlights key strengths that distinguish SingleStore from legacy vendors.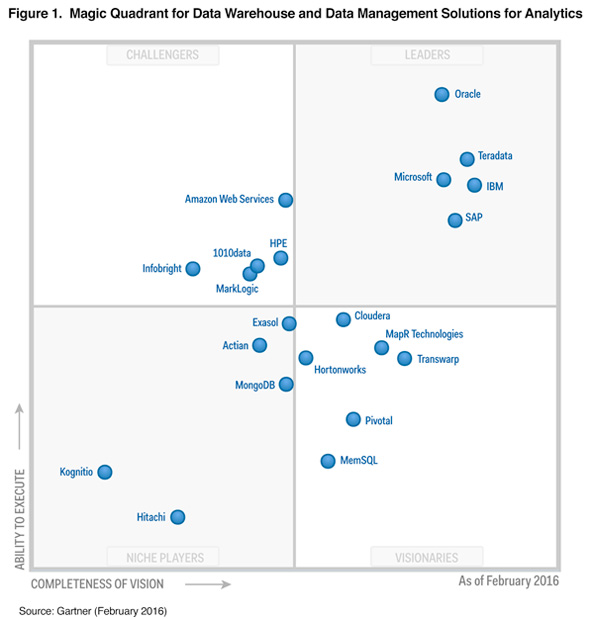 SingleStore Strengths include:
Focus on supporting transactional and analytical use cases with low-latency requirements
An integrated version of Apache Spark to enable stream ingestion, transaction processing and analytics
Roots in the operational database market and ability to address operational analytics use cases in the data warehouse market
Flexibility of technology
The ability to handle transactional and analytical workloads in a single database is a requirement for real-time use cases. Gartner coined the term HTAP, short for Hybrid Transaction/Analytical Processing, to categorize database solutions capable of consolidating mixed workloads into a single system. This is where SingleStore shines, offering an in-memory rowstore and disk-based columnstore that provides a robust database platform to run analytics on changing datasets and scale a growing consumer base.