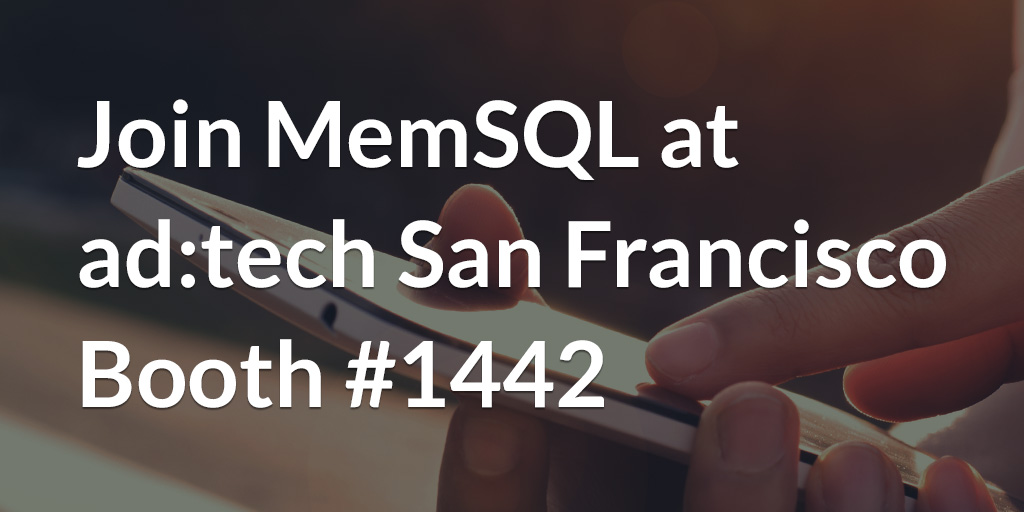 We look forward to ad:tech San Francisco next week, May 20-21, and hope to see you there. Visit us at booth #1442 for games and giveaways, and learn how SingleStore can help you boost conversions through overlap ad targeting.
We will be showcasing our latest demo with Pinterest that features building real-time data pipelines with Kafka, Spark, and SingleStore. We also will be demonstrating our new real-time geospatial intelligence capabilities though our Supercar demo.
Meet with us at ad:tech
Schedule an in-person meeting or demo at the event.
Reserve a Time →
Learn How to Boost Conversions with Overlap Ad Targeting
Combining and intersecting user attributes allows you to better understand your audience and serve ads with greater relevance. However, conventional database limitations have made such functionality difficult, adding complexity and latency. SingleStore gives you the ability to drive conversions by serving tailored ads to users based on their interests and demographics. Learn more about how to use overlap ad targeting in our technical blog post.
Games and Giveaways
Drop by the SingleStore booth to get your free, super-soft t-shirt and play our reaction test game to win an Estes ProtoX Mini Drone.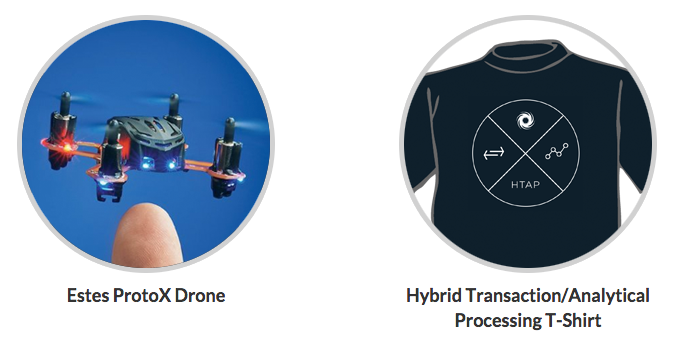 Suggested Sessions
Reaching Creative Addressability at Scale
Thursday, May 21, 2015 3:00 PM – 3:50 PM
As Advertising technology platforms accelerate from planning and buying to content marketing and measurement, creative automation is the next frontier. Some database companies and marketers are claiming 'Addressable Messaging at One-to-One' is not far off. As we move from one-to-many, to one-to-some targeting, to the holy grail of one-to-one messaging, what will the creative look like? Will headlines be written by algorithms? Or will copywriters evolve from campaign writing to serving ad copy in real time?
More details here
Watches, Bracelets and Bras: Where Smart Wearables are Going
Thursday, May 21, 2015 10:30 AM – 11:20 AM
Right now, most wearable technology goes unworn. But with practical items like Victoria Secret's sports bra with built-in heart rate monitor, and fashionable accessories that do everything from track your steps to alert you when you forget your phone, that is undoubtedly about to change. This session will explore the practicality of wearable technology, where it is going, and how marketers can leverage it.
More details here