Behind the scenes of the world's leading companies in finance, retail, media, and energy, sits SingleStore – the operational data warehouse powering real-time data ingest and analytics.
At SingleStore, hiring exceptional talent drives innovation in real-time technology and enables us to advance the state of the art in databases. We hire top engineers from prestigious universities such as MIT, Stanford, and Carnegie Mellon University, as well as companies like Facebook, Microsoft, Oracle and Google. These comprehensive academic and career accomplishments distinguish the SingleStore workforce and shape our hiring criteria for new talent.
Today, we're announcing the opening of a brand new SingleStore office in Seattle, Washington – part of a concerted effort to attract the best talent.
The SingleStore team occupies the 26th floor of Smith Tower, a historical architectural landmark located at the heart of Pioneer Square – a vibrant neighborhood with a rich history. The office offers a breathtaking 360 degree view of the Puget Sound, Mt. Rainier, the Space Needle, and downtown Seattle.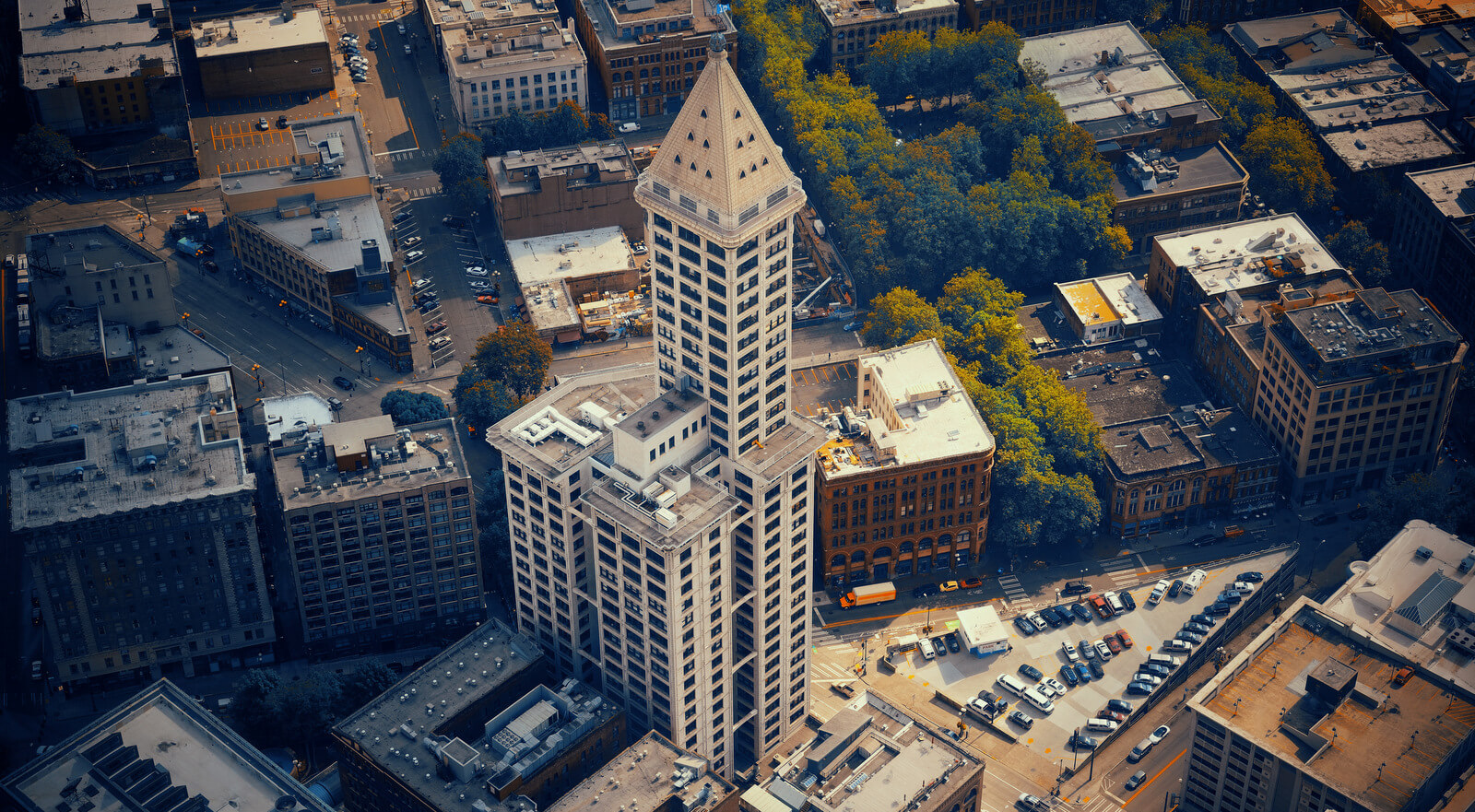 The concept for this office originated at the Very Large Database Conference where the SingleStore executive team met a number of industry experts based in Seattle. Inspired by the expertise and skill of the people we met, we decided to expand to the Pacific Northwest. Located in the same time zone as San Francisco and only a short flight away, Seattle makes for the perfect location of our second official engineering office.
In addition to our development in Seattle, our San Francisco team is rapidly growing. Since 2011, we have continually expanded our product offerings, and have grown our user base into the thousands. This exponential growth, coupled with the addition of customers such as Akamai, Pinterest, and Dell Technologies, reinforces the growing market interest in real-time, in-memory database solutions.
We are actively hiring in Seattle for engineers with experience in databases, distributed systems, query optimization, and storage systems.
To learn more, please contact: recruiting@singlestore.com