What Makes an Online Community Work?
Participation in any online community is mostly optional. People always have a lot of ways they can spend their time, so for an online community to take off, it has to offer a lot to people.
So it's notable that the SingleStore Forums are seeing more and more answered questions, and solid contributions, from customers and users – while SingleStore employees continue to help out as well.
Summer Community Stars
Fun on the Forums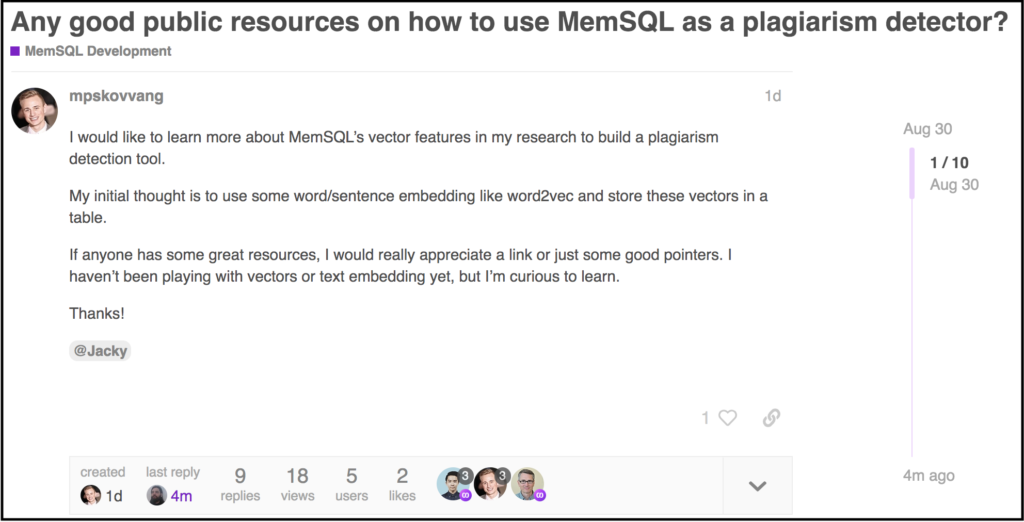 School's Back In